Add and edit profile
You can edit coach profile information by adding or changing the fields you'd like to edit and click Save.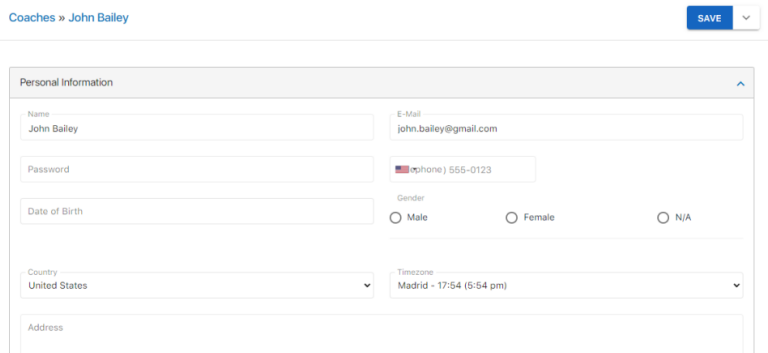 Coach Tags
You can add tags (or hashtags) to a coach profile to logically group coaches together and quickly filter coaches on the coach list.

Type the tag you'd like to assign (don't add a #) and press return, repeating for each tag accordingly. To remove a tag click the X next to an entry. Once done click Save.
Managing Assigned Members
To assign members to a coach, click the Members action from the dropdown menu next to the Save button.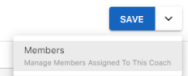 The Assign Coach panel will be displayed where you can assign new members, manage existing members, unassign members, etc. by clicking the checkbox next to the appropriate members name